Events
Lent Devotional: Day 27: Monday, March 27, 2017 Scripture Lesson: Isaiah 59:9-19
Reflection by Marion Barclay MacKay
The prophet's words are not for the faint-hearted. There is desolation in these verses. Justice and righteousness are too distant to be a lived reality. A bankruptcy of compassion, kindness and concern for others means days are dark and bleak. Any sense of well-being and hopefulness has withered away. Life has disintegrated and yearned-for deliverance has not come. The prophet leads the way through such a barren landscape of life: our sins, our transgressions are many. We've turned away from God; we've indulged our lying  tongues that demean others; we've usurped God's good intentions for human relationships and for all creation. Even when there is a thin trickle of integrity and goodwill, this too is dashed of life.
It's a portrait of human living from which many of us shy away. It's too grim, too painful, too
overwhelmingly desolate. Yet, there are those in our midst for whom such barrenness is so very, very real. Think about those whose community is rocked by yet another senseless act of violence that leaves death and desolation in its wake. Think about those who live amidst the rubble and ruin of war. Think about those whose daily survival depends upon those they can bribe. Think about those who know only grinding poverty, day in and day out. So many people know first-hand a life where there is no justice, where truth is silenced, where
any action for good suffers scorn and ridicule. The call of these Lenten days is to confess our iniquity, and look to the One who brings divine justice and righteousness to life into our midst.
Prayer
God of mercy, we fail your gracious love for us in thought, word and deed. Too easily we turn aside from what is right, just and true in the ordinary unfolding of our lives. Too often we remain deaf and hardened to the cries of those who yearn so deeply for your deliverance
and justice. In our iniquity, preserve us. Restore within us your good intention of righteousness and justice that we may serve You in faithfulness and deep joy. For the sake of Jesus, we pray. Amen.
BFF – 40 Activities to explore with your family: Lent – Week 5
Join with us over the Lent period with 40 Activities to explore with your family.  The link above will give the full week of activities which you can dip in and out of as much as you can.
Lent Devotional: Day 26: Sunday, March 26, 2017 Scripture Lesson: John 9:18-41
Reflection by Andrew Thompson – Minister, Knox-St. Andrew's, Dutton
When you encounter Christ, you are never the same. Everything changes, hopefully for the better, but it's not always the case. In this passage, a wonderful miracle occurs. Jesus spits on the ground and applies mud to the blind man's eyes and, after washing, the man comes
back seeing. Now that he is healed, will his life be better from now on? Not really. In fact, no sooner does the man receive healing than Jesus seems to disappear from the story. And the time of Jesus' absence was not easy. The healed man tries to go home again but he can't. His parents reject him. There is no welcome or celebration. There are only questions. There were doubts about the legitimacy of the healing by the religious leaders. He is no longer welcome at his place of worship. Is this what being blessed by God looks like? What amazes me is that this man continues in the faith in spite of the outward circumstances. All he had to
go on was Jesus' touch and his words, "Jesus put mud on my eyes and told me to go and wash." Jesus' touch and word was enough, and with that he risks everything. We are not so different from this man. We have never seen Jesus face to face. Yet there is a sense that
Jesus has touched each one of us and we have heard his words. We might not have the right words to express it, but we echo the man's testimony, "One thing I do know, there was that scripture. There was that answered prayer. If it was not for God's grace where would I be?" This one thing I know "I once was lost, but now am found; was blind, but now I see."
Prayer
Gracious God and Loving God, in this season of lent, draw us close to you. We want to experience your touch. We want to hear your words. Where can we go, for you alone have the words of eternal life. In the name of your Son, hear our prayer. Amen.
Lent Devotional: Day 25: Saturday, March 25, 2017 Scripture Lesson: Psalm 45
Reflection by Liz Chan, Class of 2016
Lent includes fasting days and feasting days. Typically, each day is a day to fast from something to help us pray or focus more on Jesus—except for Sunday. Sunday is a
feast day. It is a day to feast on God and His eternal love for us. Psalm 45 is a Psalm that reminds us of one of our greatest feasts—a wedding. It is a royal psalm that is set
in the kings' court on his wedding day. In verse four this earthly king feasts on the defence of truth, humility and justice. He fasts from going along with what is culturally acceptable and feasts on doing what is right regardless of the cost. He fasts from pride in his own
strength to perform awe-inspiring deeds to feast on humbly following where God leads. He does this because in verses 6-7 the Lord of all is revealed as the One the King loves. These verses are quoted in Hebrews 1:8-9 "Your throne, O God is forever and ever" and refers to Jesus' throne. Jesus Christ, our Lord and Saviour is the Truth, who loves righteousness and who humbled Himself to death for our sakes. It is His victory over our sin and death and His eternal delight in us which we can feast on during Lent and always. Lent is a time to fast and a time to feast. Fasting from self-reliance and pride, to feast on trust and humility. What will you fast from and feast on this Lent?
Prayer
Dear Lord Jesus, I thank you for this time to fast and to feast. I desire to fast from __________________and to feast on _________________. Help me to be faithful to
You, O God as you continually transform me by your Holy Spirit more and more into Your image. In the name of Jesus, Amen.
Annual General Meeting
On Sunday 26th March we will have our Church's Annual General Meeting immediately after morning worship for the congregation to approve the church accounts. This will only take a short time and we appreciate your patience in staying behind after the service
BFF – Lent Devotional
Join with us over the Lent period to spend time with God, read his word, pray and reflect on what His word has to say to us.  The link above will give the full 40 devotionals or you can follow with us on Facebook where daily devotionals will be posted.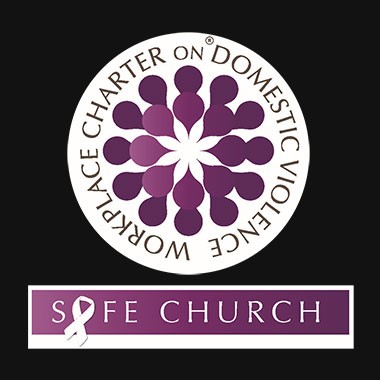 Kilbride Presbyterian Church has successfully completed safe church training. As a result we are committed to the following:
1.We will support the Safe Place Campaign Pledge: never to commit, condone or stay silent about domestic violence or abuse.
2. We will acknowledge that domestic violence or abuse are problems that impact on all of us as a society, and will be prepared to play our part in supporting anyone affected.
3. We will provide a Safe Place for anyone affected by domestic violence or abuse to confidentially access information.
4. We will effectively respond to disclosures of abuse and support anyone affected to access support. (Mandatory Safe Church training)
5. We will raise awareness within the Church that there are no excuses for acts of domestic violence or abuse.
6. We will commit to raising awareness about the support available for anyone affected by domestic violence or abuse and work in partnership with other organisations to ensure best practice.
You will find further information about this on our community noticeboard or on leaflets in the church hall. Please join with us in prayer that God may bring healing to those who suffer abuse behind closed doors.